Take Your Focus To The Next Level
Camera & Lens Calibration Service
Are you struggling with getting perfectly tack sharp photos? Or maybe you feel your lenses aren't as sharp as they used to be. If it's happening consistently, calibration may be the issue and that's where we come in!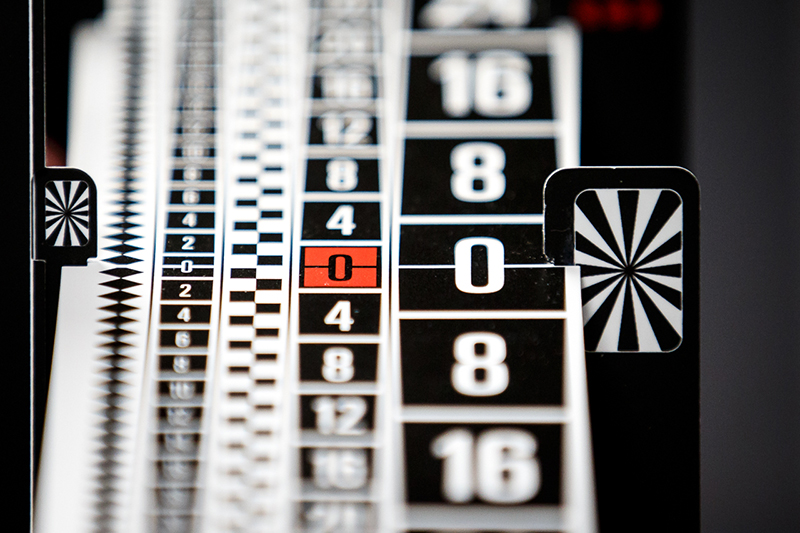 Brands We Calibrate
Canon, Nikon, Olympus, Pentax, Sigma, Sony, and Tamron.
What is Lens Calibration?
Camera & lens calibration is a series of micro adjustments that make a single digital camera and single attached lens work better together. By making these adjustments, we are able to compensate for the natural variations that occur during the manufacturing process or shifts over time. More Details
Calibrated vs. Uncalibrated: What's the difference?
Uncalibrated — "Technically" this uncalibrated image is in focus, but it's back focusing (focusing behind where the focus point hits).
Calibrated — When you adjust the slider to see the full calibrated image, all the amazing details come through, and the focus is over the eye where the focus point hit.
The uncalibrated image lacks the polished, professional look that you can only achieve when your camera and lens are properly calibrated to focus accurately.
Avoid "Soft" Images
With Proper Camera Calibration
Do you feel like your gear is letting you down by missing focus, leaving your amazing photos looking less than perfect? Just bought an expensive lens, but still not impressed by its focus accuracy? Instead of spending hundreds (or thousands) of dollars on new gear, it's more likely that you need calibration.
Pro Camera & Lens Calibration Service
Lens calibration services starting at $39.99*
With our quick 48 business hour turnaround time, fast shipping options for out-of-town customers (and local drop-offs at our Central PA store), we'll minimize downtime to keep you shooting!
Lens calibration service includes:
Professional calibration for qualified camera(s) and lens(es)**
General inspection of camera and lens
FREE external cleaning of the calibrated lens
Calibration details
*$39.99 for single calibration which includes one (1) lens calibrated to one (1) camera body. (Additional camera bodies and/or additional lenses will require additional calibrations.) See examples below:
Example #1 – Calibrating 2 lenses to a single camera body will be a total of 2 calibrations.
Example #2 – Calibrating 2 lenses to 2 separate bodies will be a total of 4 calibrations
Qualified Cameras & Lenses: Can your camera and lens be calibrated? See Qualified Camera List
Camera & Lens Calibration Service Form
How Ordering Calibration Online Works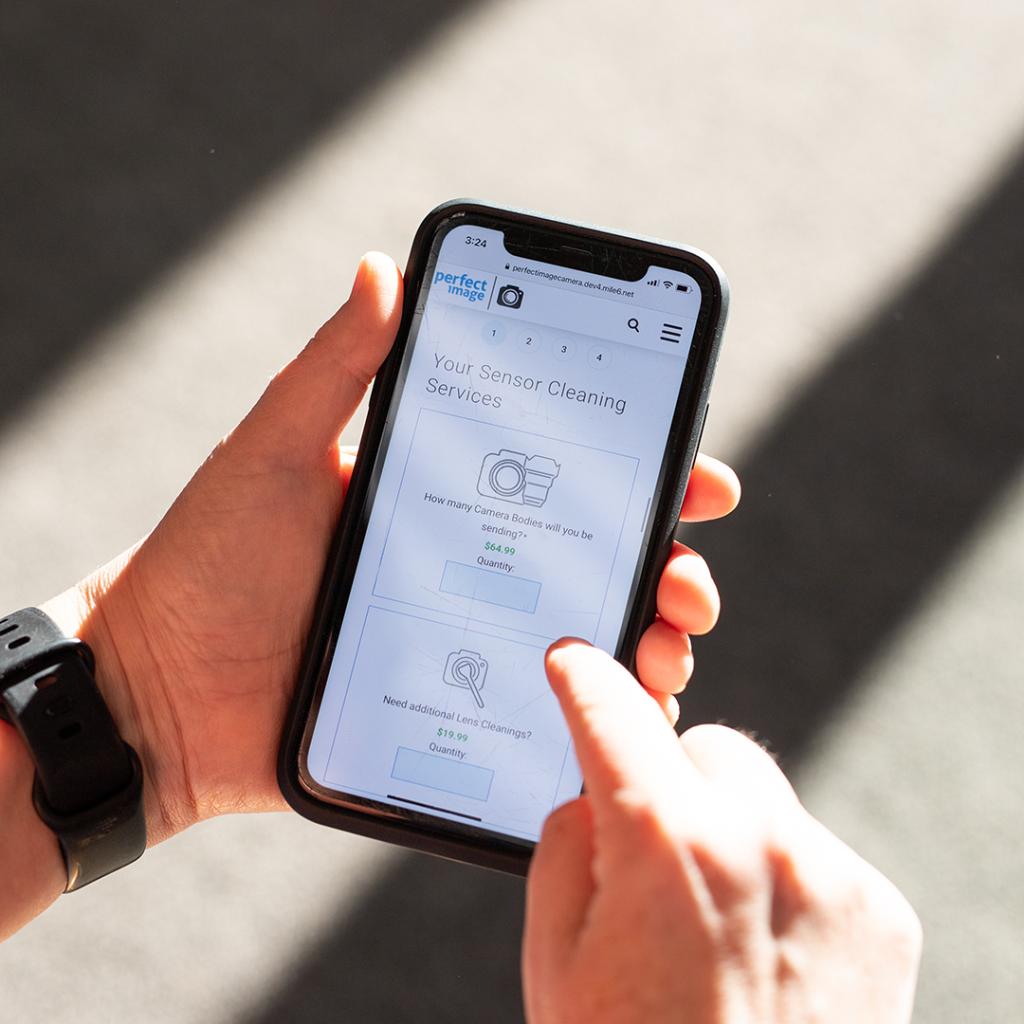 Step 1. Order Online & Ship Gear
It's easy! Click here to fill out the online order form and we'll give you simple shipping instructions when you complete your order so you can safely ship your gear to us.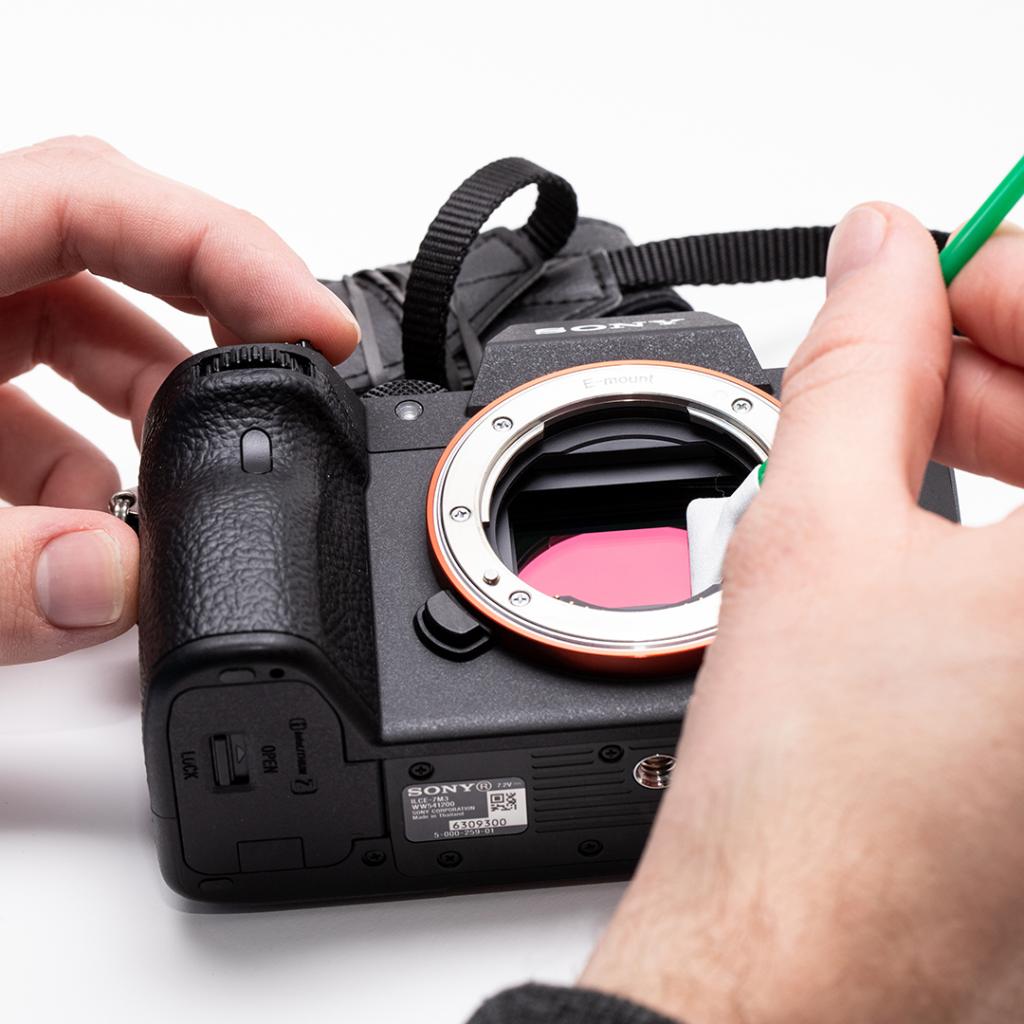 Step 2. We Calibrate Your Gear
Our awesome techs will calibrate your gear and clean the exterior of your lens(es). You'll have super sharp focus in no time!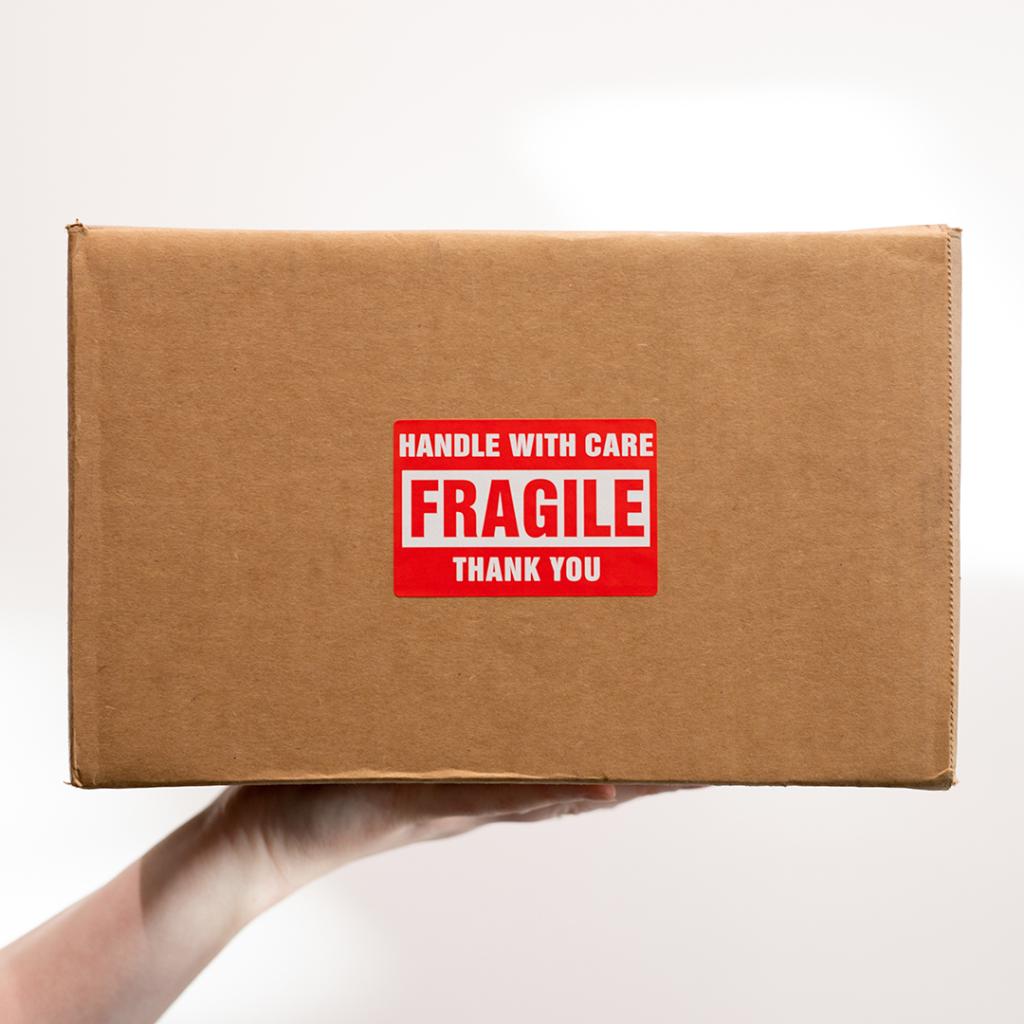 Step 3. Calibrated Gear Shipped Back
We'll ship your gear back to you within 48 business hours via UPS Ground Shipping. Open the box and do a happy dance! (Don't worry, we'll send a tracking number so you can keep an eye on your order along the way.)
More Info On Calibration
Camera and lens calibration, or AF fine tune/AF micro adjustment, is a service that allows a tech to adjust for front or back focusing autofocus errors. Even the highest-quality photo equipment is not manufactured to identical specifications. Because of these slight variations during production, combinations of cameras and lenses that aren't exactly calibrated can result in errors in focus. Since there are many moving parts inside of your camera and lenses, after heavy use, general wear and tear, or impact damage, perfectly calibrated camera equipment can fall out of alignment over time. We recommend getting your gear calibrated about once a year or as needed.
Qualified Camera Bodies & Lenses We Calibrate
Lenses
All auto-focus lenses can be calibrated if the camera body has AFMA (AutoFocus Microadjustment) capabilities.
1Dx, 1DxII, 1DsMk III, 1DMk III, 1DMk IV, 5DMk II, 5DMk III, 5D MK IV, 7D, 7DMK II, 6D, 6D MK II, 50D, 70D, 80D, 90D, 5DS, 5DR
Nikon Cameras
D3, D3x, D3s, D300, D300s, D4, D4s, D5, D500, D600, D610, D700, D750, D780, D800, D800E, D810, D850, D7000, D7100, D7200, D7500, Df, Z6, Z7, D6
Sony Cameras
A900, A850, A68, SLT-A77, SLT-A77 II, SLT-A99, SLT-A99 II
Sigma Cameras
Sigma SD1 Merrill
Olympus Cameras
E-30, E-620, E-5
Pentax Cameras
K20D, K2000, K200D, K-3 Series, K-5 II, K-5 IIs, K7D, 645D, 645Z, K-1, K-1 II, K-5
Please note: Most entry-level models (such as the Canon Rebel series cameras or the Nikon D3000/D5000 series cameras) do not have the micro-focus/fine tune adjustment feature as an option and cannot be calibrated using this type of service.
Camera And Lens Calibration FAQs
Why do you need to calibrate your lenses?
There are at least two separate sensors in a DSLR (and some mirrorless) mechanism, one for image and the other for focus that will require micro calibration from time to time.
These sensors direct light to the eye and the imaging sensor, so if these are misaligned or not clean, the final product of the image won't be representative of what you were seeing in the viewfinder or where your focus point hit.
With digital cameras, natural variances occur over time – during the manufacturing process, general use, age, and impact damage/repair. You will need to calibrate your camera and lenses to work perfectly together for sharp focus. We recommend getting your gear calibrated about once a year or as needed.
Why are my images blurry?
Are your photos consistently slightly "off"? Your camera might need calibration. While the image might "technically" be in focus, if the sharp part of the photo is not where your focus point is, but in front or behind, then calibration will likely solve your problem. Camera & lens calibration is a series of micro adjustments that make a single digital camera and single attached lens work better together.
How long will calibration take? 
We calibrate gear within 48 hours of receipt. If you're not local and you selected to have your gear shipped, we'll ship it out within the same time. Just add standard UPS ground shipping to estimate your total turnaround time. We ship from our Lancaster, PA location.
Why do you need my camera for a lens calibration?
Camera & lens calibration is a series of micro adjustments that make a single digital camera and single attached lens work better together. We need both the camera and lens to fine tune that pair to make the autofocus work seamlessly. If you have two bodies, but use a single lens on both of those bodies, you'll want to calibrate that lens to both bodies (even if they're the same camera model).