Professional Camera And Lens Repair Services
Having your camera in good working order is essential for capturing life's best moments, places, and faces. That's why at Perfect Image, we're here to help with all your camera and lens repair needs. Whether you're located across the US or local here in Central PA, we can fix your camera, repair your lens, clean your camera's sensor, and calibrate your lenses so you can get back to doing what you love most, photographing!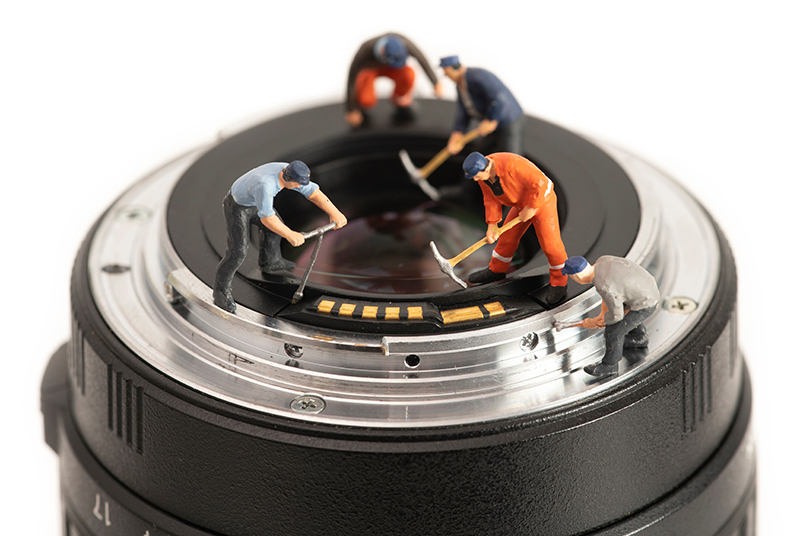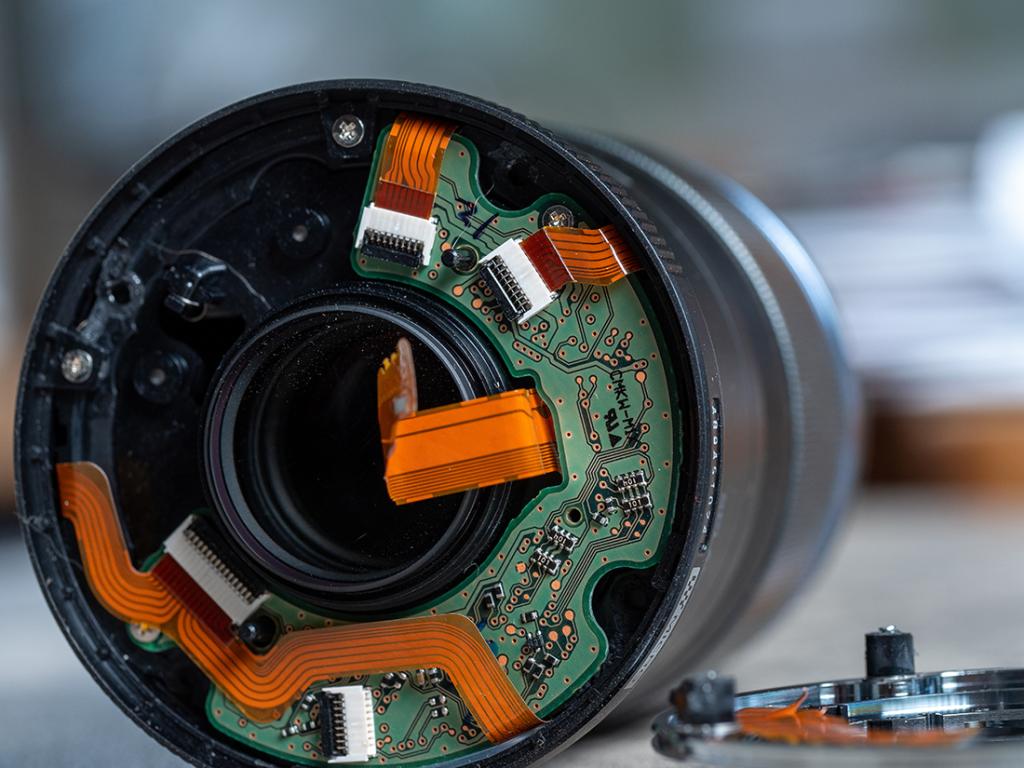 40+ years of professional camera and lens repair services
For more than 40 years, we've been providing camera repair service for professional and amateur photographers alike, while building a reputation for great, timely service.
We don't outsource repairs – they all happen right here in the US. If we can't repair your gear in house, we likely know who can and will gladly send it out for you. We offer FREE estimates through our simple online form. Just fill in the details about your gear, check off the issues you're having, and a tech will get back to you within 24 business hours.
Common Camera & Lens Repairs:
We work on most major camera and lens brands including Canon, FujiFilm, Nikon, Panasonic, Pentax, Sigma, Sony, and Tamron.
Camera Shutter replacement
Camera LCD repair
Damage from sand or water
Camera Impact damage
Camera Error messages
Firmware upgrade
Memory card/Bent CF pin replacement
Main board replacement
Camera lens repair
Stuck or broken filter
Loose, stiff or stuck focus or zoom ring
Lens mount replacement
Focus motor replacement
Stabilizer replacement
Aperture unit
Flash battery compartment corrosion
Flash shoe mount replacement
Flash bulb replacement
Repair Warranty
We stand behind the work we do. That's why we offer a 6 month warranty on all repairs so you can feel confident your gear will work when you need it most. 
Repair FAQs
Just fill out our online form and a tech will get back to you within 24 hours. Alternatively, you can drop your gear off in store if you live locally. We still suggest starting with the online form, but we're happy to check your gear in as well. If you plan to ship, we highly recommend starting with the online form. 
How much are repair quotes?
FREE! We offer free online estimates. If a repair is not possible on site and we have to ship to another authorized repair shop (likely the manufacturer), we still offer an estimate before any work is performed. A declined estimate fee of $35 does apply if you decline the estimate and want the gear returned otherwise we can recycle the gear for free.
How long will my repair take?
We here at Perfect Image strive to provide you with the fastest service available. Generally, repairs are completed within 1-3 weeks. However, parts delays can significantly delay a repair. The best thing to do is respond to our estimate and communications quickly and stay in touch with the tech working on your order. They will be able to give you a better update once they have the gear in hand and know what's going on. Sensor cleanings, lens cleanings, calibrations, film camera cleanings, film camera light seals, and firmware updates are completed within 1-2 business days.
Is my camera or lens worth a repair?
Repair costs can sometimes approach the used replacement value for your equipment. Keep in mind that servicing your equipment, even at equivalent cost, has a major advantage. Instead of equipment with an unknown history, you will have serviced and warrantied equipment with a good chance of a longer life ahead! With that said, we're always upfront and honest with you about cost and if something is beyond economical repair. Everyone has a different budget which is why we provide free estimates so you can decide if a repair is right for you.
Are you guys as good as you say you are?
Well we like to think so! We've been in business for over 40 years and started out just repairing cameras and lenses. We stand behind our work with a 6 month warranty and since we're an independently owned business, we pride ourselves on customer service. We're real humans working on gear we love and we're happy to serve you!
What kind of repairs do you perform?
We can repair many of the top photo brands including Canon, Nikon, Sony, Fujifilm, Pentax, Sigma, Tamron, and Olympus. We repair everything from broken shutters, main boards, failed aperture units, failed stabilizer units, replace broken LCD's, repair lens elements, remove and replace broken filters, and more! Please contact us if you have any questions about specific services or fill out our free repair estimate form here.
Should I repair or replace my equipment?
Repair costs can sometimes approach the used replacement value for your equipment. Servicing your equipment, even at equivalent cost, has a major advantage. Instead of equipment with an unknown history, you will have serviced your equipment with a known history. As a bonus, all repairs come with a 6 month warranty!
Do you repair film cameras or lenses?
At this time, we specialize mainly in digital gear. With that said, we do clean film cameras and replace light seals. If you want to check with one of our techs, just fill out the repair estimate form here and we'll get back to you within 24 hours.
What does a repair include?
All repairs from Perfect Image include a complete repair of the affected area of your camera, lens, or flash and a thorough cleaning of your gear (including the imaging sensor on DSLR's or mirrorless camera), and a check of all general functions to insure they meet the highest standards. We include a 6 month warranty on all repairs.