Movie Film & Video Transfers
We've transferred thousands of 8mm films, VHS tapes, audio tapes and more to a modern digital format over the years. Using the latest equipment and software, our local Lancaster, PA technicians take great care in converting your valuable memories into a digital format you can enjoy for years to come!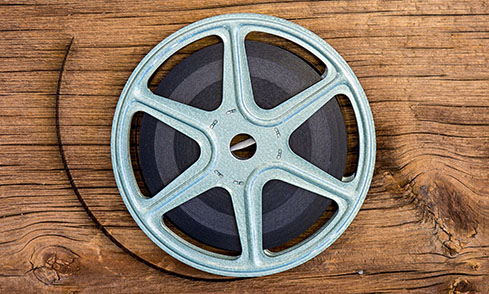 High Quality Digital Transfers
In order to ensure the best quality, our team uses high quality scanners and professional equipment that can produce professional-grade results. Best of all, we can usually improve the quality of your fading audio and videos in the process. Because all of our film and video transfers are done right here in Lancaster, PA, you'll have peace of mind that your most important memories are not being shipped to a high-volume processing center out of state or over seas.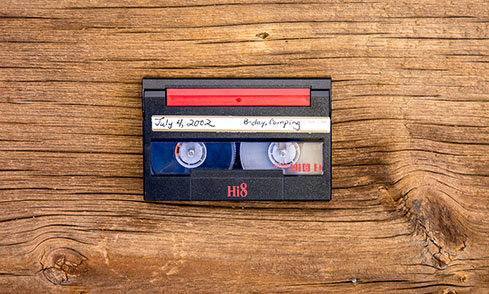 Formats We Convert
Video
VHS (NTSC & PAL), VHS-C, Hi 8, 8mm tape, Digital 8, MiniDV tapes, HDV, DVCAM, BetaMax, BetaSP, Betacam, uMatic 3/4″, and more.
Film
8mm (with or without sound), Super 8mm (with or without sound), and 16mm.
Audio
Magnetic reel-to-reel audio tape, audio cassette tape, mini cassette tape, micro cassette tape, vinyl and acetate 33, 45, 78, and CD.
Film, Video, And Audio Transfer Pricing
Film Transfer
Cost is per foot. Convert to MP4, AVI, MPG or playable DVD movie.
| Film Type | Price |
| --- | --- |
| 8mm / Super8 / 16mm | $ 0.29 /ft |
| 8mm with sound / Super8 with sound / 16mm with sound | $ 0.55 /ft |
Video Transfer
Price is per tape, based on a 2-hour length playtime. No charge for blank tapes. Convert to MP4, AVI, MPG or playable DVD movie.
| Media Type | Price | Price 10+ |
| --- | --- | --- |
| VHS / Betamax / Micro-MV | $ 26.99 | $24.99 |
| VHS-C / Mini-DV / Video8 / Hi8 / Digital8 | $ 20.99 | $19.99 |
| Betacam | $ 29.99 | n/a |
Audio Conversion to CD or MP3
| Media Type | Price |
| --- | --- |
| Vinyl Record (LP, 78)Convert to MP3 or music CD | $ 22.99 |
| Cassette(per hour) Convert to MP3 or music CD | $ 14.99 |
| Open Reel 1/4″(per hour) Convert to MP3 or music CD | $ 29.99 |
| Vinyl Record (45)Convert to MP3 or music CD | $ 7.49 |
Preparing Your Order For Transfer
When you bring your film, videos, or audiotapes in for conversion, here are a few tips to make your check-in process go as smoothly as possible.
Check For Empties – Make sure your boxes or canisters have something in them. Sounds silly, but it happens often that those cases might have lost their contents over the years.
Number Your Reels or Tapes – If you want your files in a specific order, number all film reels or tapes in the order you'd like. When numbering, underline all numbers as the numbers 6 and 9 can be confused. Use stickers or write the numbers directly on the boxes. (Sticky notes tend to fall off.)
Select A Title – "The Cunningham Family Memories", "The Adventures of the Brooks Family", "Our Travel Videos" are a few suggestions.
Don't Forget Extra Copies – Copies of special family memories make great gifts! Or share the cost with family and friends and create a memorable, long-lasting copy for everyone.
Drop Off In-Store or Ship – Drop your order off at our Lancaster shop – no appointment necessary. Not local? Ship your order to us – Perfect Image 1953 Fruitville Pike Lancaster, PA 17601. Be sure to include your first and last name, phone number, email address, and details about what you would like done with your order. We'll contact you when we receive your order with a quote before proceeding.