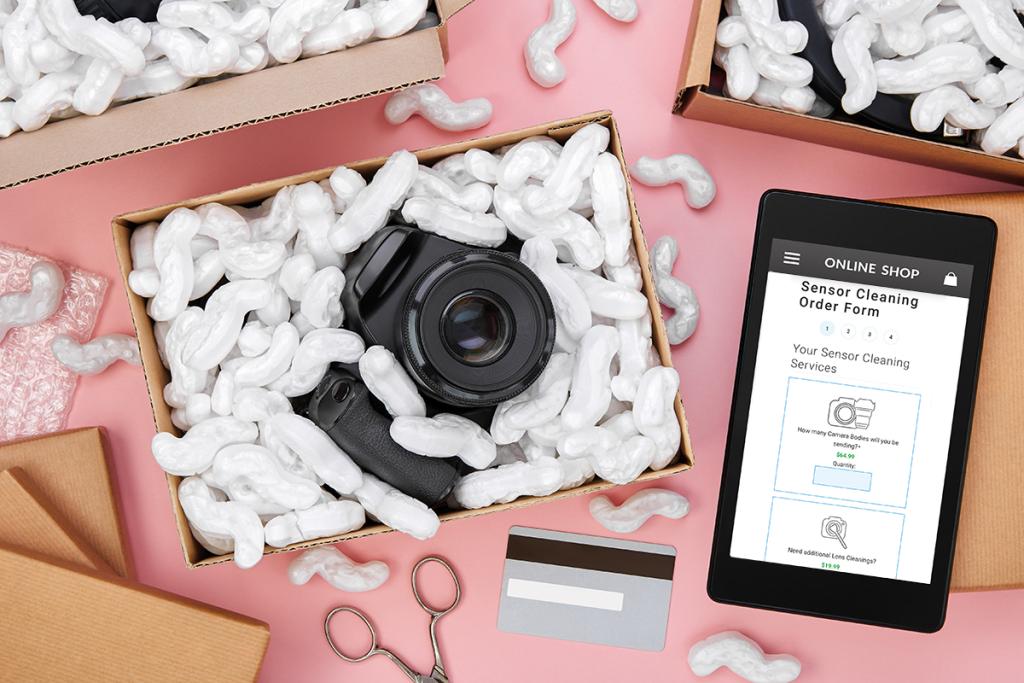 Shipping Equipment
We get it, shipping your expensive gear can be scary, but if you follow our simple instructions, your gear should arrive safely.
For camera repairs, sensor cleaning, or calibration, just follow the steps below when shipping your gear. We ship all gear through UPS ground, but you are welcome to use any shipping service you'd like.
Include Contact Info & Order Details
Wait! Before you close up that box, make sure you have your confirmation email printed out and inside the box for all sensor cleaning or calibration orders. If you're mailing a repair, be sure to include a piece of paper with your first and last name, phone number, email, and a brief description of what problems you're having.
We encourage all repairs customers to contact us before sending their gear for a better repair experience. We can often provide an estimated quote before you ship your repair in.
Tips For Packing Your Gear
REMOVE any unnecessary items from your equipment including camera batteries, memory cards, lens hoods, original box/packaging, and camera bags. NOTE: We do not return packing materials so don't send personal packing materials like the original box. We do this to ensure safe delivery of your gear.
ATTACH body caps for cameras and lens caps and back caps for lenses.
WRAP lenses and cameras individually with a liberal amount of bubble wrap.
PACK bubble wrapped equipment in a box with adequate shipping materials (packing peanuts, bubble spacers, or packing paper) with 2 inches of clearance on all sides of each individual piece of equipment.
Shipping Address
Perfect Image, 1953 Fruitville Pike, Lancaster, PA 17601
Still have questions? Give us a call at 717-397-3019 or reach out and we'll walk you through the process and answer your questions along the way!
Check out this video on how to properly pack your equipment: