Turn old gear into new possibilities
Did you know we buy used digital and film cameras, lenses, and flashes?
Selling gear yourself can be a hassle. Listing it online, coordinating and meeting up with people, shipping gear, potential buyers backing out or haggling with you, and waiting for your gear to finally sell – it's not a fun process. That's where we come in. We are your local source for selling gear quickly so you can move on to the next great thing!
Drop your gear off, receive a quote within 3 business days, and get a check or store credit!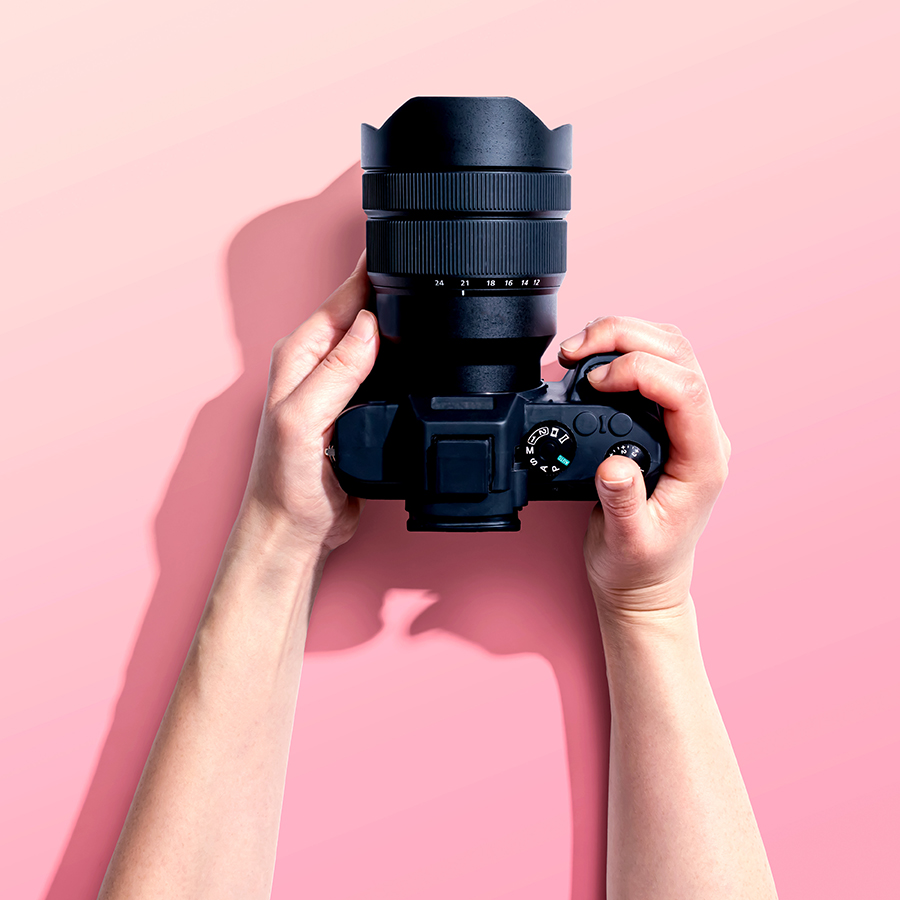 Wait, you buy used gear. Does that mean you sell it? We sure do! Check out our used gear inventory. Coming Soon!
What Do We Buy?
We are interested in digital cameras and lenses in good working order along with flashes/speedlights, film cameras, and brand-name film lenses. The categories below will help clarify what type of equipment we generally do and do not buy.
Camera Equipment We Buy
Digital SLR or Mirrorless Cameras
On-Camera Flashes/Speedlights
Medium Format Film Cameras
35mm Film SLRs and Name Brand Film Lenses (Examples of cameras we would be interested in: Canon AE-1/A-1, Minolta SRT101/X-700, Nikon F100/FE/FM/N80, Pentax K-1000/MEsuper etc.)
35mm Film Point and Shoot Cameras
Vintage Cameras
Camera Equipment We Do Not Buy
Videotape Camcorders or Dedicated Video Cameras
Large Format Cameras
Camera Bags
Darkroom Equipment
Filters/Remotes/Flash Accessories/Straps
Lighting/Studio Equipment
Tripods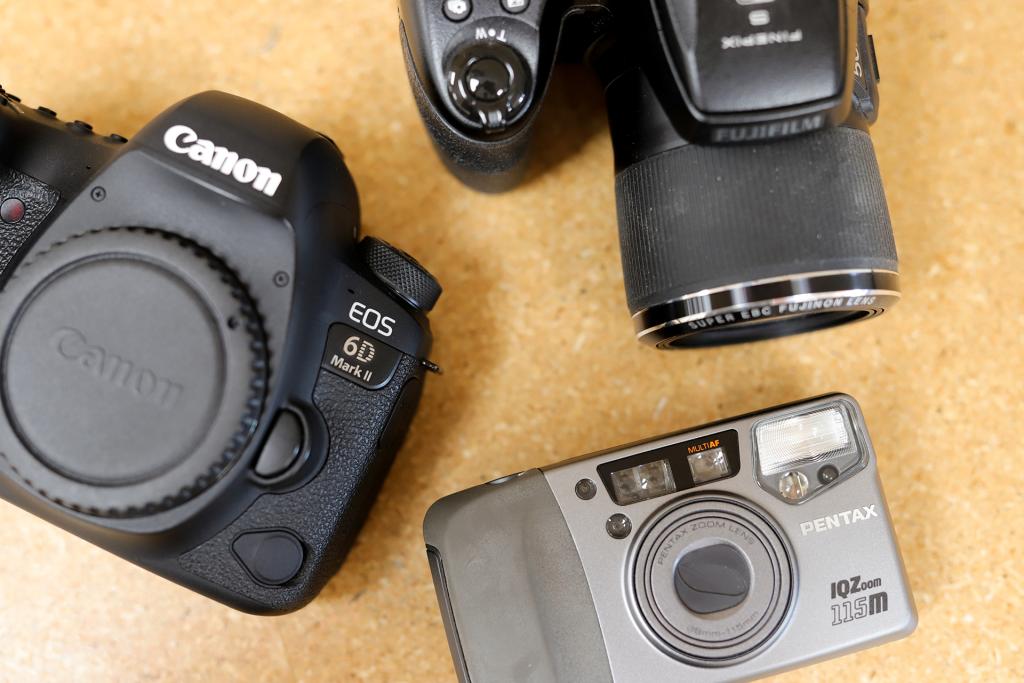 How do I sell my gear?
We make the process easy! Simply gather your gear and drop it off at our Lancaster, PA shop – no appointment necessary. One of our team members will check your gear in. The gear goes through a two person check system where we check for condition, functionality, and overall performance. Then we assess the value and follow up with a quote. From there, you can either accept or decline the quote. Any items we don't make an offer on we can recycle for you or you can pick up.
Tips for maximizing your quote
For digital gear, have all batteries charged and bring the charger with you. Having batteries and chargers will effect the price we offer.
Check battery compartments (especially in old flashes) for corrosion.
Removed memory cards from digital cameras.
Remove film from film cameras if you wish to save it and have it processed. (We process film too!)
Take out any personal items and leave bags at home. We'll transfer your gear into bins when you drop off.
Original boxes and manuals will not increase your offer, but feel free to include the for the next owner.
Still have questions or not sure if we'll purchase the gear you have? Contact us!