Professional Canon Camera Sensor Cleaning
Dark spots or marks on photos?
If so, your Canon DSLR or mirrorless camera most likely has dust, dirt, or debris on its CMOS or CCD imaging sensor. This typically happens over time.
In most cases, a professional sensor cleaning for your Canon camera will remove these spots, saving you countless hours dedicated to removing spots by hand with your post-processing software.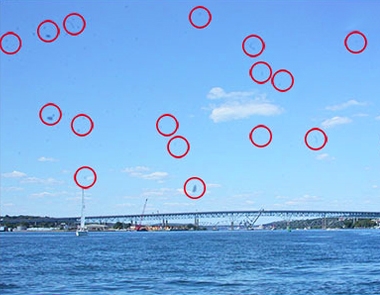 Should I Have My Canon's Sensor Professionally Cleaned?
Don't risk damaging your canon's sensor.
Unfortunately, Canon sensor cleanings aren't just simple do-it-yourself (DIY) projects. One wrong move when working inside of your camera could damage the shutter or scratch the low-pass filter, which could result in a costly camera repair. Additionally, sending your camera to Canon for a sensor cleaning can be a long and painful process, sometimes taking up to 6 weeks!
Where Can I Get My Canon Camera's Sensor Cleaned?
Sensor cleaning is available for entire USA (except AK & HI) from our Pennsylvania-based independent sensor cleaning company, Perfect Image Camera.
Why us?
Experience: Our highly-skilled technicians have performed thousands of professional camera sensor cleanings. Decades of experience as a full-service camera repair facility gives you the peace of mind that we're providing you with safe, top-quality service for your DSLR or mirrorless camera.
Speed: And best of all, we provide super-fast turnaround service for online orders (we'll have your Canon camera cleaned and shipped out within 1 business day of receiving it) and 24-hour turnaround service for walk-in customers of our PA store.
You want spotless photos – quickly. That's our goal too!
Have a question? Ask us.