Fine Art (Giclée)
Ready for the ultimate print? You almost need to see and feel these in person to truly appreciate their beauty. For our highest quality paper and true-to-life color rendition, fine art prints are meant to last as beautiful heirloom pieces of art.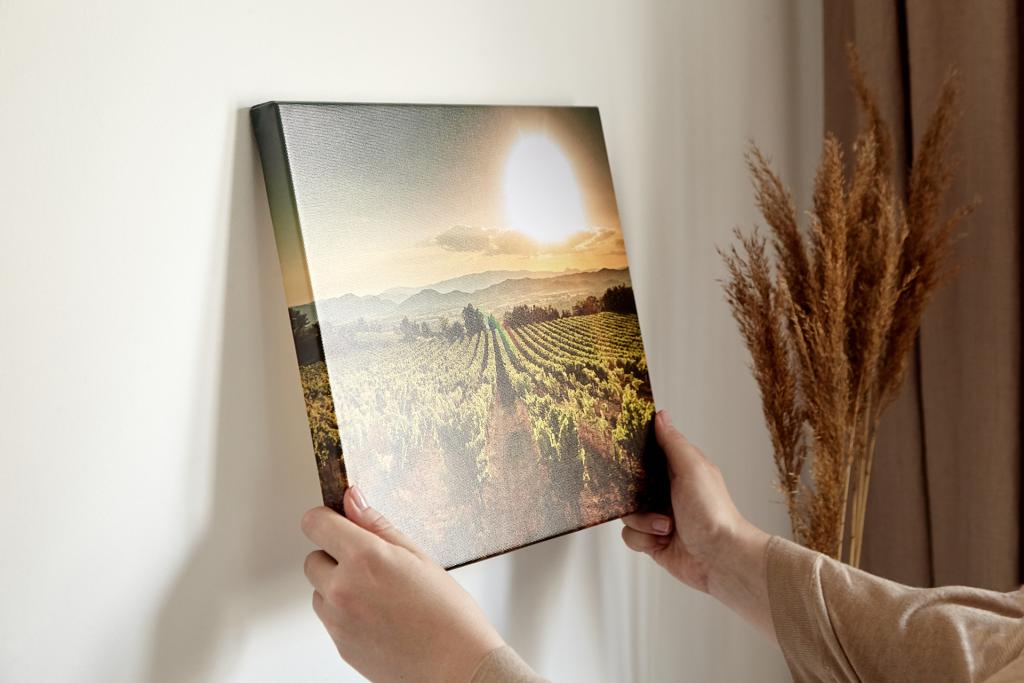 Paper Details
Our selection of fine art (or giclée) prints bring your most valued images to life with our highest archival quality printing. The giclée printing process provides more image detail than traditional photographic printing and is held to museum quality standards. Our printer uses eleven pigment-based inks which provides beautiful color reproduction and enhanced image clarity. Select from five archival matte paper options. Whether you're reproducing artwork, printing heirloom family photos or just looking to step up your print quality, you won't regret these fine art prints!
Paper Options: Photo Rag, Albrecht Durer, William Turner, Torchon, or Museum Etching
Each print comes with a half inch white border on all sides. With these prints, we suggest they should be displayed under glass or at the very least, not touching other prints to keep their archival qualities.
* Photo Rag is the default paper option if no other paper is selected.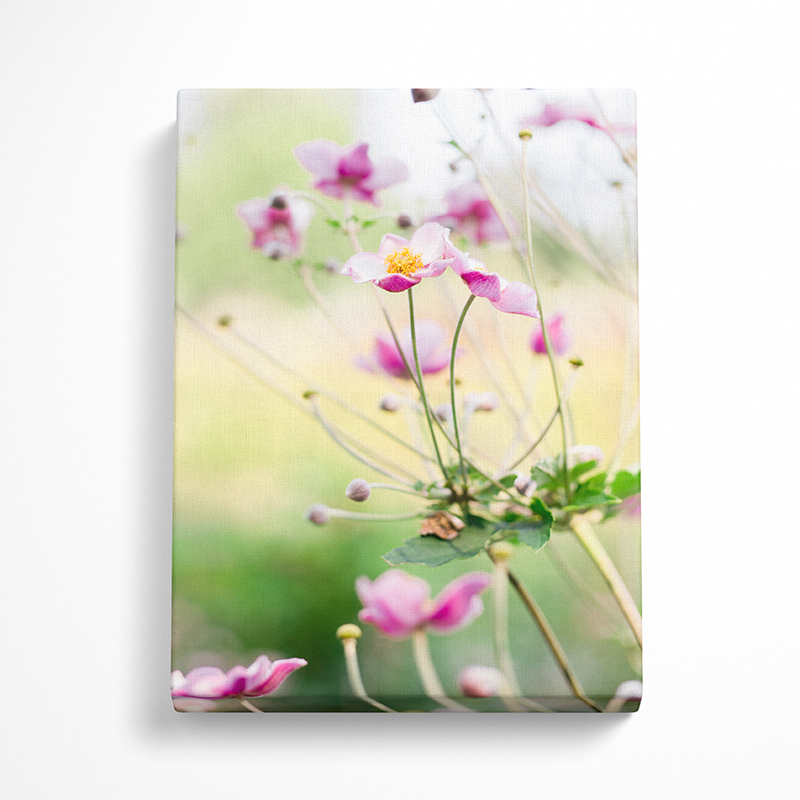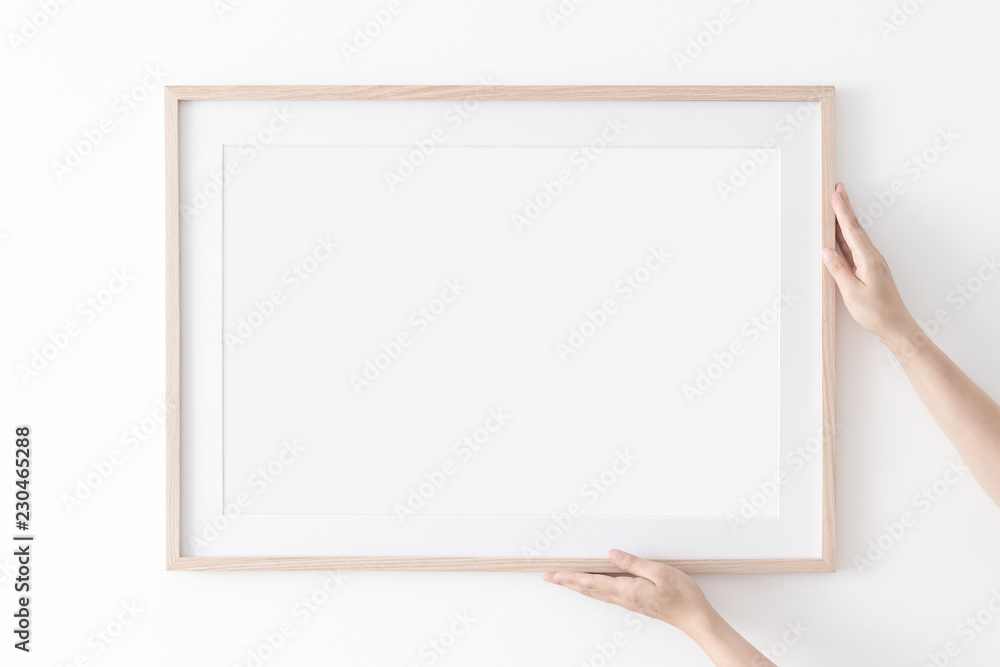 Add A Frame
Elevate your canvas with a beautiful wood float frame! Adding a simple half inch space between the canvas and frame will give the illusion that your image is floating in the frame. It's a modern touch to really finish off a canvas gallery wrap. With over a dozen wood frame options, you'll be sure to find the perfect fit for your space!
Fine Art Print FAQs
When will my prints be ready?
All our prints are done in house – we are truly local! We print thousands of photos every day! Once your order is complete, we'll send you an email to let you know your order is ready for pick up. Our turnaround times are as follows:
Prints up to 12×18 inches: 1-2 business days (lustre, glossy, or deep matte)
Prints larger than 12×18 inches: 3 business days
Prints on metallic or fine art paper: 3 business days
Photo gifts: 3 business days
Canvas gallery wraps: 10 business days
One Hour Print Options – Did you know we offer one hour print options? This service bumps your order to the front of the line and we offer it Monday through Friday 9AM to 4PM. There is no quality difference, we just prioritize your order. Simply place your order online and before selecting your print size, change the drop down menu at the top of that section to "One Hour" and we'll have your order ready in no time!
What makes your prints better?
We know our prints are better than most print places out there. The reason being, we use a traditional wet lab where we expose an image onto light sensitive paper and then process that paper through traditional photo chemicals. Just like the old film photos you love and that have lasted decades, our prints are processed the same way! We also have amazing, trained techs working hard to process your order with expertise and care. 
All of our pro prints are color, exposure, and contrast adjusted to give you the best photo possible. Our professional print machine is kept in tip top shape and we balance all our papers every morning before we print so everything is consistent. There's a reason why we have so many local professional wedding, portrait, and event photographers trusting us to print their clients photos!
Why should you print your photos with Perfect Image?
We only use professional grade papers to ensure your photos will last a lifetime.

We calibrate and balance our equipment daily to ensure consistent quality of our digital prints.

We have knowledgeable team to help you with your photo printing questions.

Next day printing for photo prints up to 12" x 18".

Easy ordering at one of our in-store kiosks, through our website, or on your phone.
We are located in Lancaster, PA and you can find us here.
What's the difference between basic and pro prints?
All prints at Perfect Image are corrected which means our trained techs work hard to give you the best image possible. Unlike many other print places, we look at each individual image before its gets printed. We adjust color, exposure (light and dark), and contrast. We offer a handful of proof sizes (3.5×5, 4×5, and 4×6), in a basic (uncorrected) and pro (corrected) option. Most photos benefit from corrections so we encourage pro prints. We also back our pro prints up with our guarantee: If you're ever unhappy with your prints corrected by our lab we'll replace them at no charge!
Fine Art Print Pricing
| Size | Fine Art Prints |
| --- | --- |
| 8″ x 10″ Pro Prints | $ 19.99 |
| 8″ x 12″ Pro Prints | $ 22.99 |
| 8.5″ x 11″ Pro Prints | $ 22.99 |
| 10″ x 10″ Pro Prints | $ 24.99 |
| 10″ x 20″ Pro Prints | $ 47.99 |
| 11″ x 14″ Pro Prints | $ 36.99 |
| 12″ x 12″ Pro Prints | $ 34.99 |
| 12″ x 18″ Pro Prints | $ 36.99 |
| 16″ x 16″ Pro Prints | $ 43.99 |
| 16″ x 20″ Pro Prints | $ 54.99 |
| 16″ x 24″ Pro Prints | $ 65.99 |
| 18″ x 24″ Pro Prints | $ 73.99 |
| 20″ x 20″ Pro Prints | $ 67.99 |
| 20″ x 24″ Pro Prints | $ 79.99 |
| 20″ x 30″ Pro Prints | $ 84.99 |
| 22″ x 28″ Pro Prints | $ 86.99 |
| 24″ x 24″ Pro Prints | $ 80.99 |
| 24″ x 30″ Pro Prints | $ 86.99 |
| 24″ x 36″ Pro Prints | $ 99.99 |
| 30″ x 30″ Pro Prints | $ 108.99 |
| 30″ x 40″ Pro Prints | $ 144.99 |
| 36″ x 36″ Pro Prints | quote |
| 40″ x 40″ Pro Prints | quote |
| 40″ x 60″ Pro Prints | quote |