By Taylor Brown – www.northernpinephotographic.com
A few years ago I wandered over to my local summer carnival in Downtown Lancaster with a Polaroid camera in hand. I snapped a few photos and was immediately sucked in by their beauty. It's become a tradition for me ever since.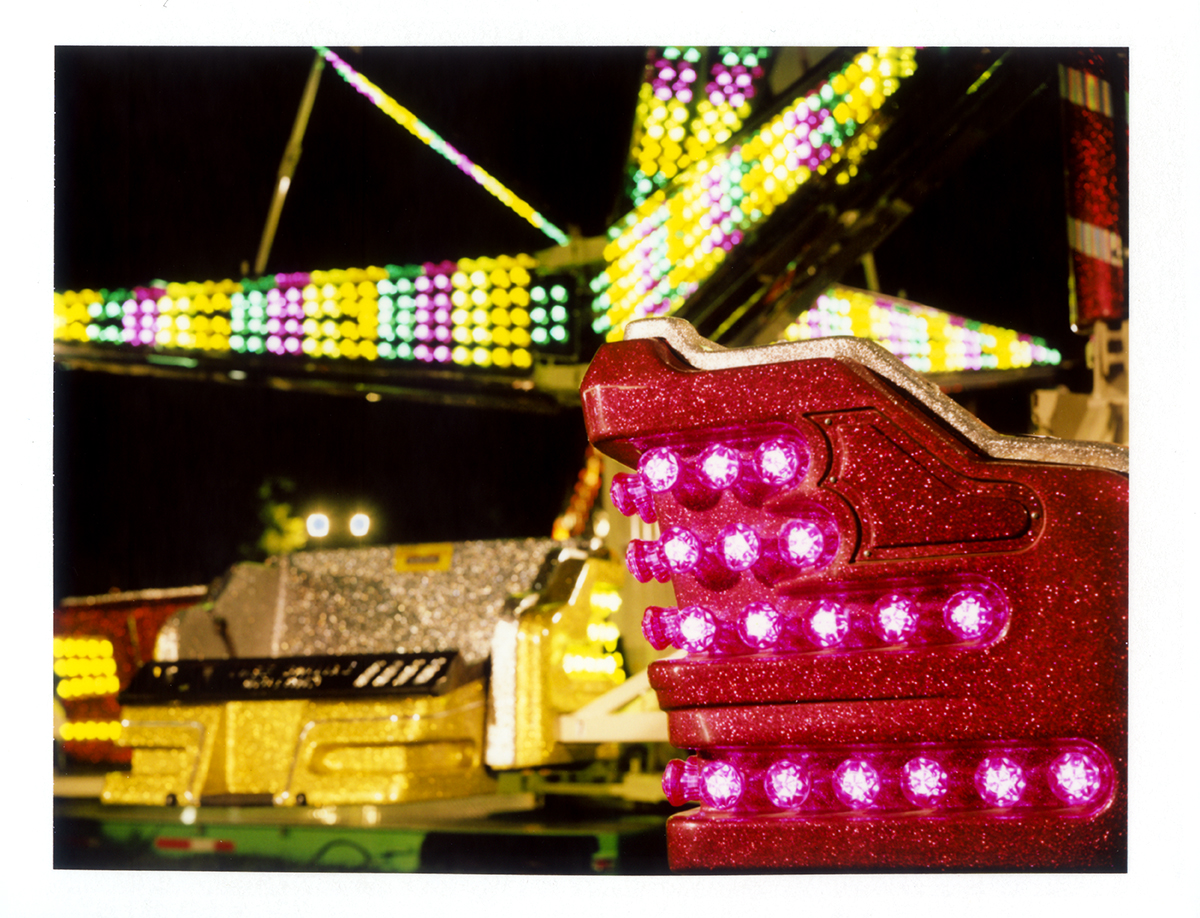 I started with a Polaroid Land Camera 104 – super simple, full auto exposure, just focus and shoot! I quickly grew out of that camera (as I wanted something with more control) and came across a Mamiya Universal. This camera has interchangeable lenses and swappable backs so you can switch between a Polaroid back or 2 1/4 roll film. It has a rangefinder for focusing and full manual exposure. This thing is a blast to use, but a beast in size and weight. Between the camera, tripod, light meter, and all the Polaroids I've pealed and tried to keep dust free, it all became a bit much to lug around. I was looking for something smaller. So I started my search for the perfect camera…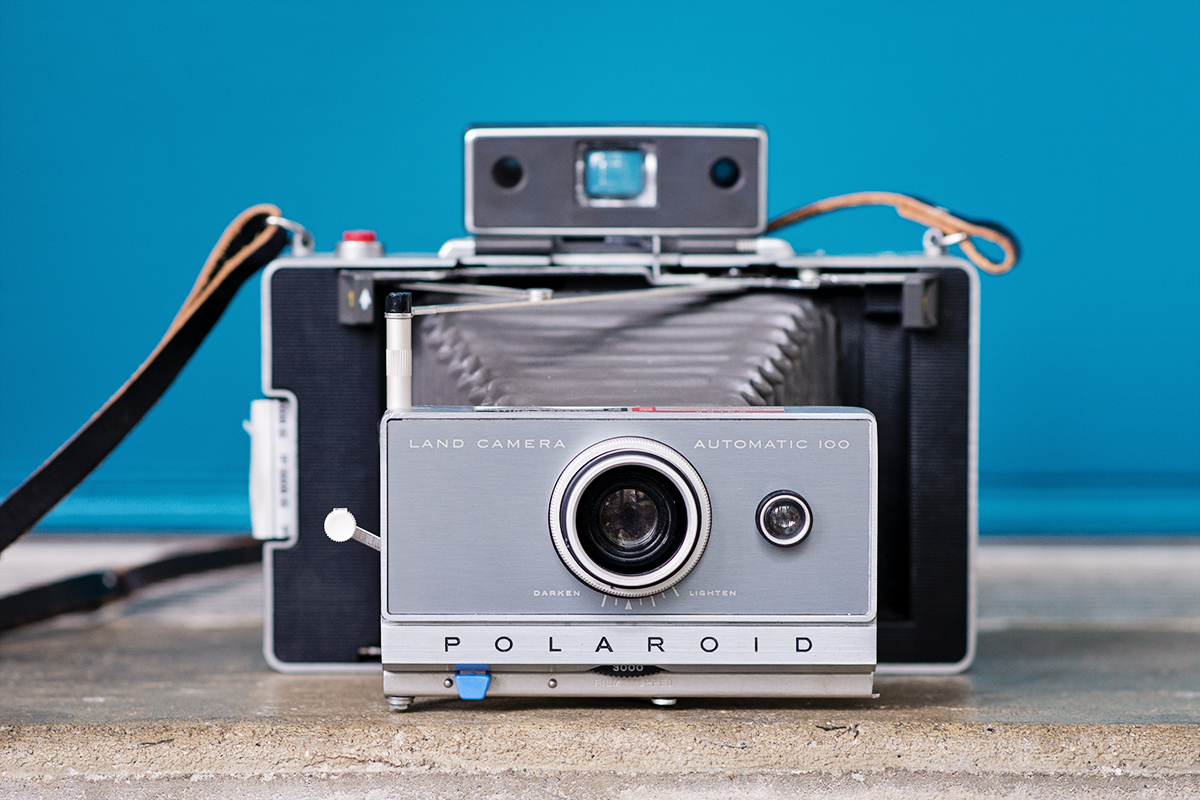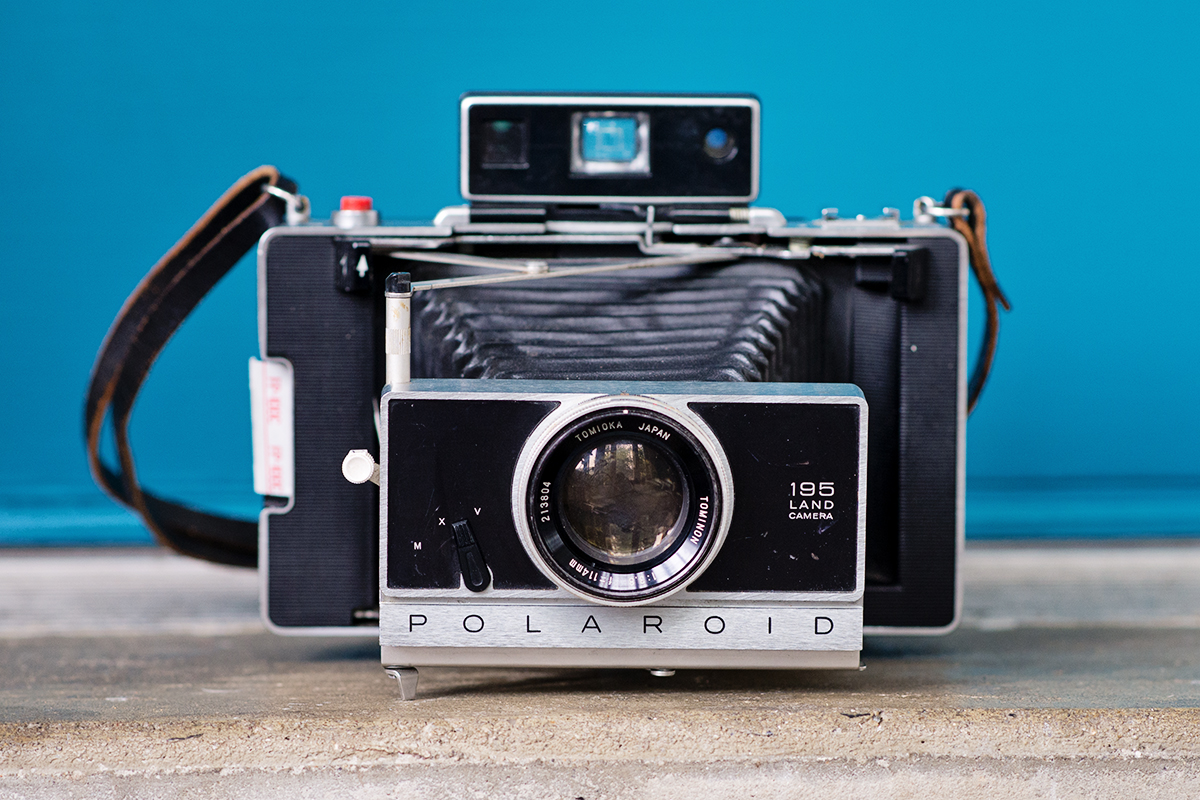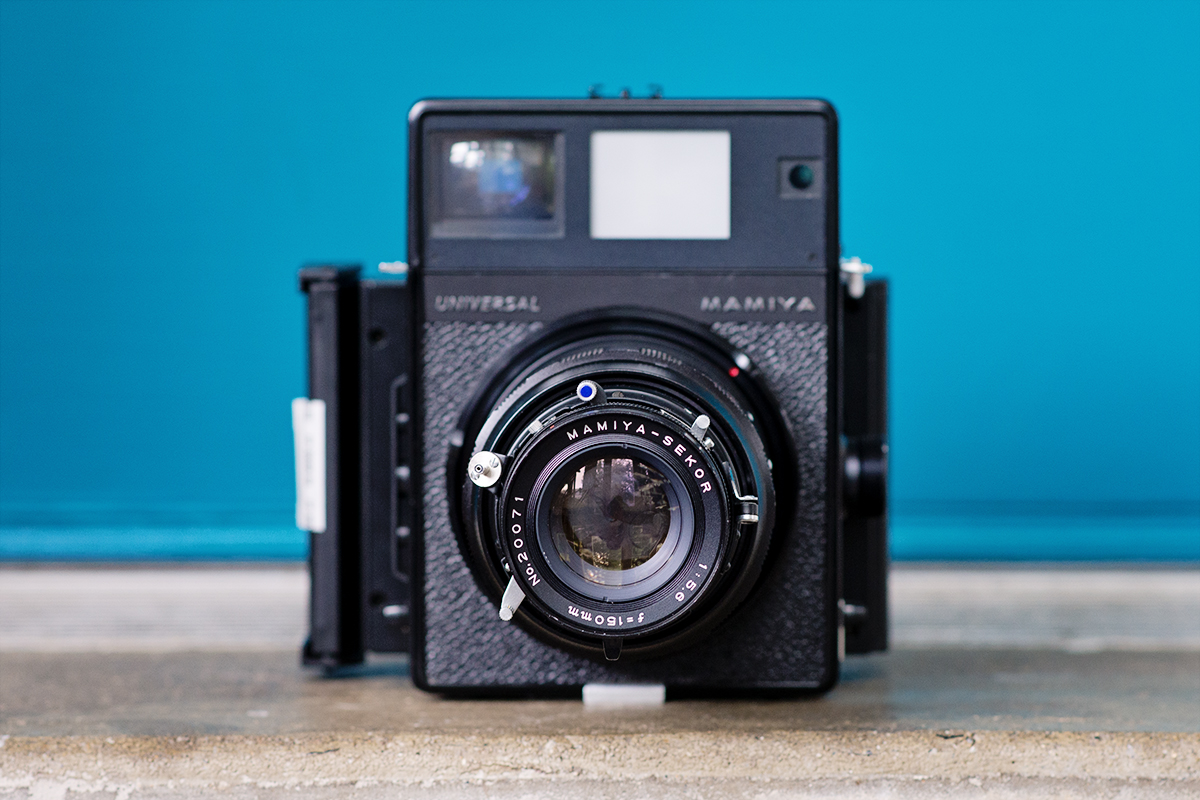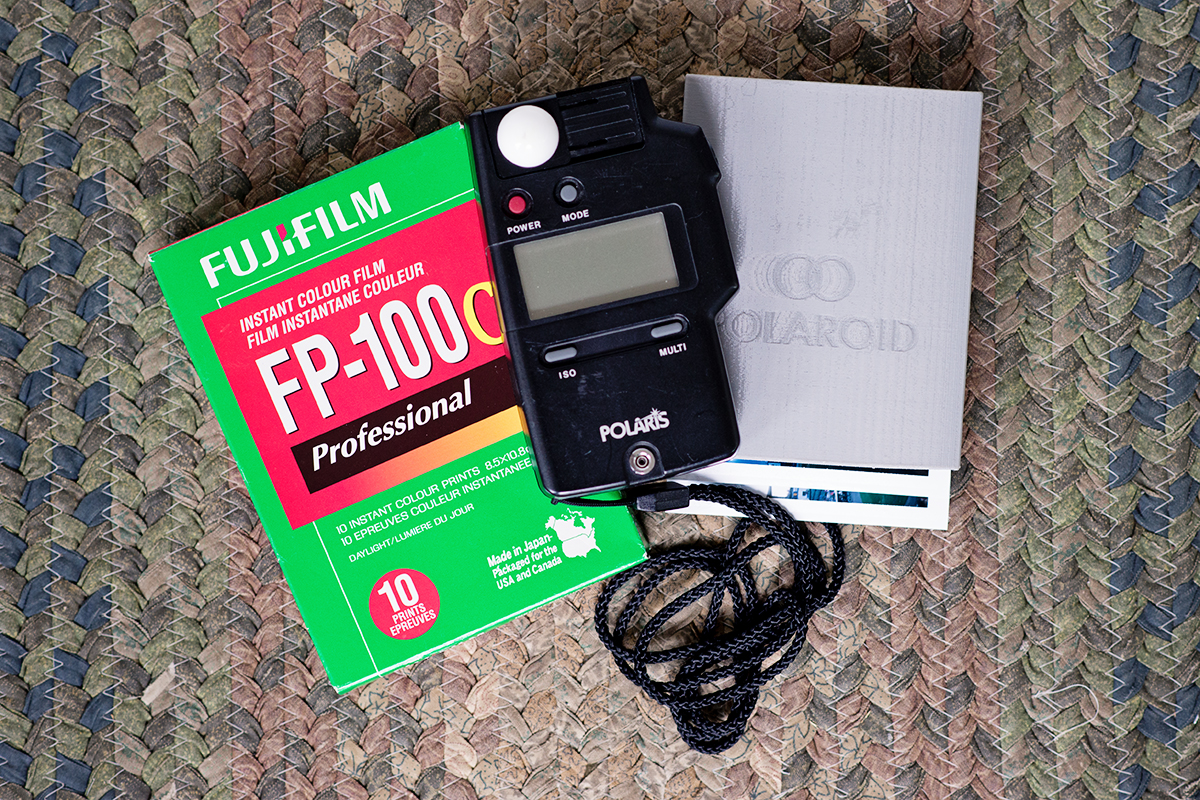 I picked up an original Polaroid Land Camera 100, the original in the 100-400 series, released in 1963. Although it lacked manual controls, it was significantly lighter than the Mamiya, had a sharper image, and unlike the 104, had a tripod mount. Next, I learned about the slightly newer model 250.  This camera had a traditional rangefinder and viewfinder combined in one which is nice for composing and quick shooting. I later bought two 350's which were just as nice, but at this point I was getting frustrated with their f/8.8 aperture and inconsistent exposures.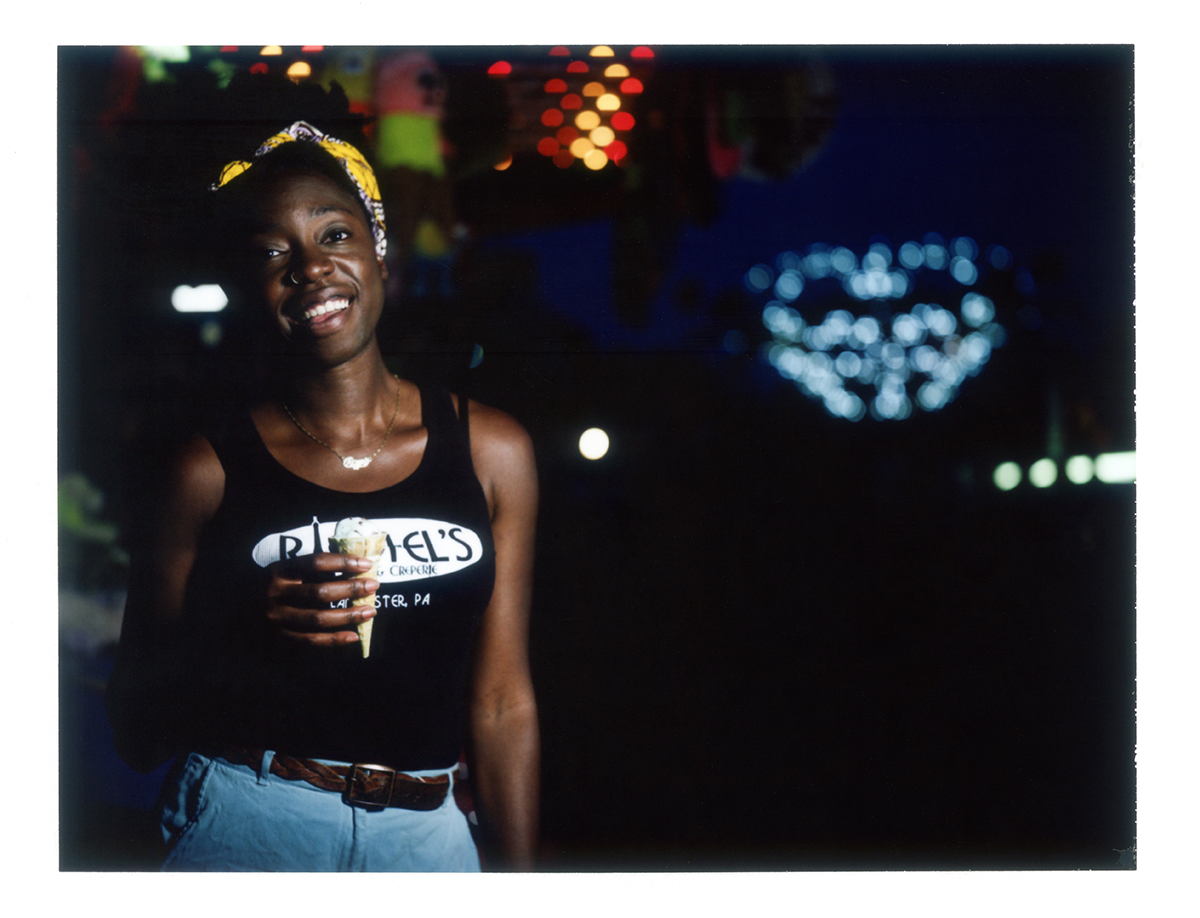 What I really needed was the very sought after Polaroid 180 or 195, the holy grail of instant pack film cameras. These both came with pretty much everything you could ever want in an instant camera. I stumbled into a great deal, traded with a local photo friend of mine and ended up with the 195. This model came complete with a rangefinder, manual shutter and aperture, tripod mount, full metal body, and a f/3.8 wide aperture. This year was the first time I took it to a carnival and my only regret was not picking one up sooner! It's been so much fun to shoot! I love how compact it is especially after shooting a Mamiya Universal. I also picked up a Step 5 Polaroid Print holder made right here in Lancaster. This little piece of plastic keeps your prints safe while they dry. A truly necessary accessory to any pack film shooter!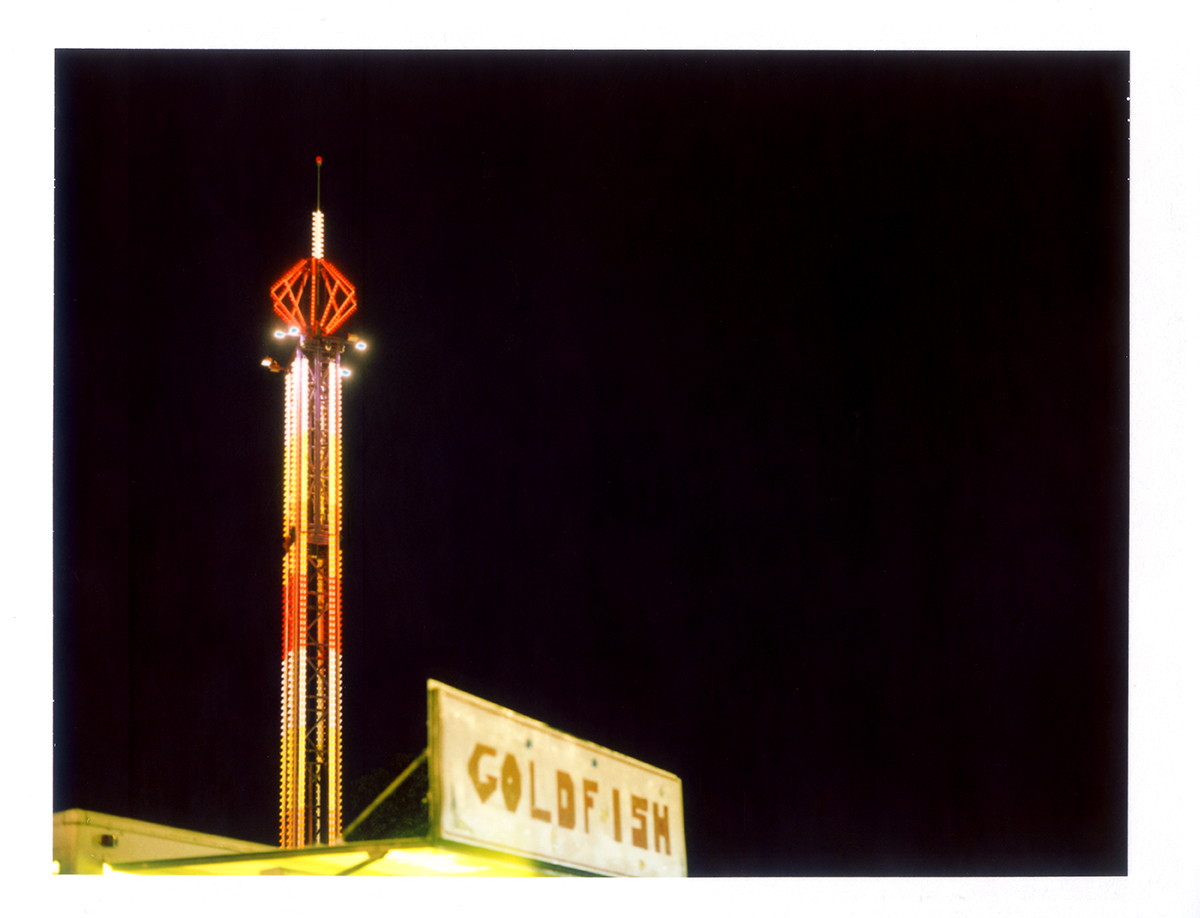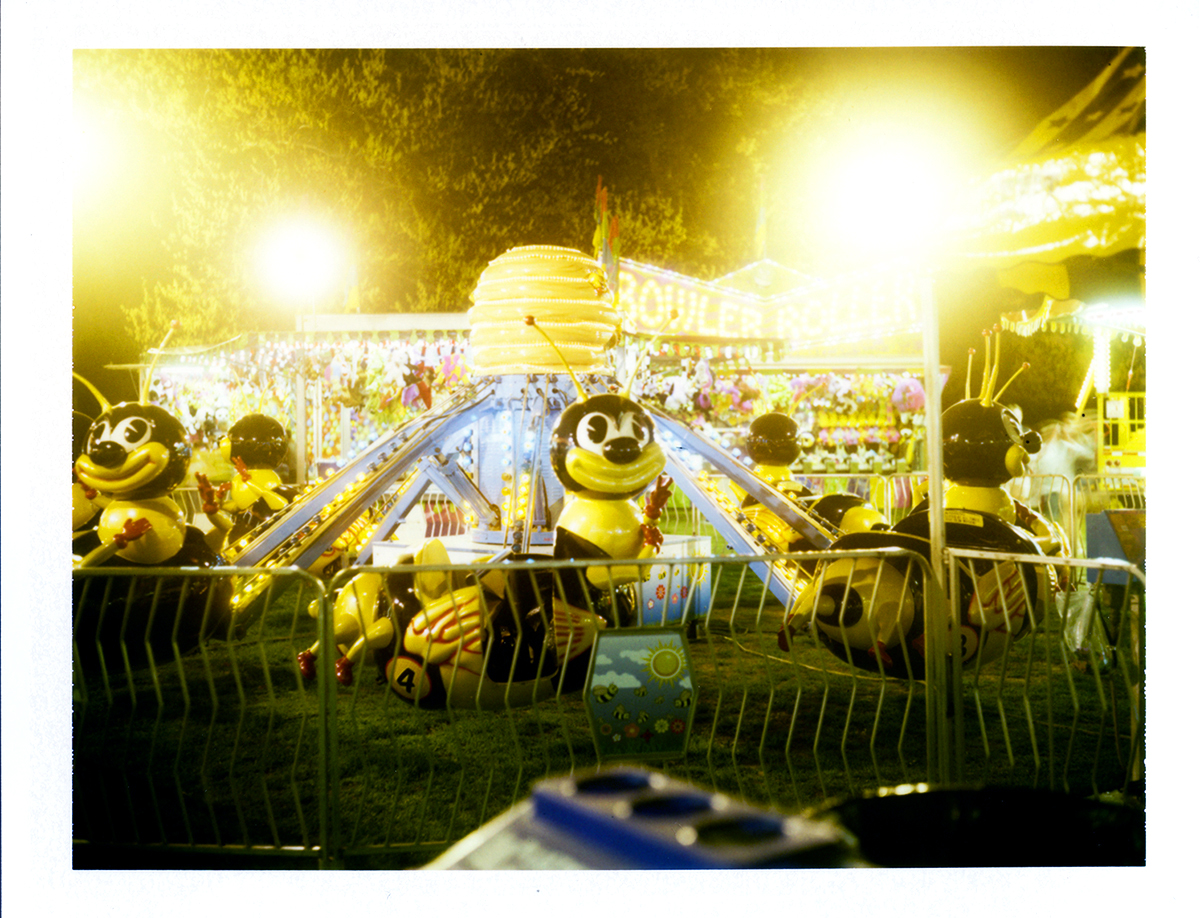 I've gone through quit a few cameras since that first carnival years ago.  I've definitely found my favorite camera to shoot with while I'm strolling down the midway. I can honestly say the best part is not the camera, but the adventure of getting out there and making some beautiful images!