Intro to Digital Photography: Part 2


November 14, 2023




5:30 pm - 8:00 pm
Event Phone: 7173973019
Intro to Digital Photography: Part 2 – Class Description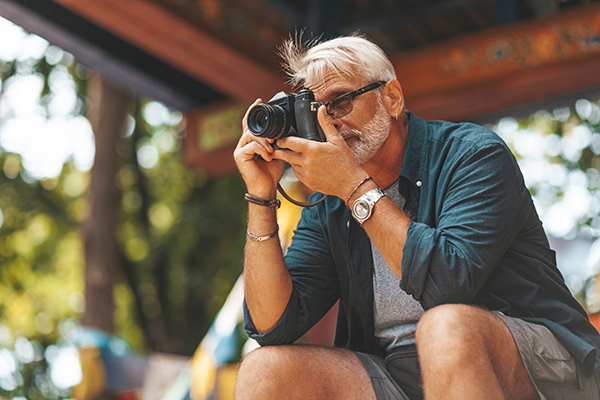 Photography has gained in popularity recently with the advancement of digital cameras. It has made it accessible to nearly everyone with a smartphone. If you're one of those people who still have a "real" camera, you may have played around with your cameras settings and have gotten some good results from time to time. However, if you're ready to take your skills to the next level, with more manual control, then this class is for you! So whether you're shooting for fun, for work, hoping to start your own photography business, or maybe you just want better photos of your family and daily life, we'll help you learn how to take more creative control over your images by adjusting your camera to best fit the shooting situation.
In this classroom style setting, led by one of our experienced educators, we'll move past the basics and dive deeper into the digital photography world where you'll gain the confidence to take your photography to the next level!
What you will learn:
Review photography basics: aperture, shutter speeds, & ISO
Deeper dive into menu options
Focusing modes, drive modes, & metering modes
White balance & RAW vs JPEG
Understanding focal lengths and lens options
Shooting in aperture priority, shutter priority, & manual mode
Setting your camera for photographing different scenarios
Gear maintenance & photo accessories
This is a hands on class and a DSLR or mirrorless ILC camera is strongly suggested. Not sure if your camera qualifies? Contact us! 717-397-3019
Skill level – Intermediate (Suggest taking Intro to Digital Photography Part 1 first, but not required)
Equipment Needed – Your camera (DSLR or mirrorless ILC camera)
Date – Tuesday, November 14, 2023
Class Length – 2.5 hours 5:30 pm – 8:00 pm
You must be 18 years of age or older to attend this class.
Location
Perfect Image Camera
1953 Fruitville Pike
Lancaster, PA 17601
Parking 
We're located in the Foxshire Plaza on Fruitville Pike where there is ample parking in the shopping plaza's parking lot right in front of the store!
Age Restriction 
By limiting our classes to adults, we can tailor our content and teaching methods to better meet the needs and expectations of this demographic. We believe that this policy enhances the quality of our educational offerings and the overall experience of our adult learners. We appreciate your cooperation and understanding.
Exceptions: Youth age 16 or 17 may attend with an accompanying adult. Both participants would need to secure a seat.
Cancellation Policy
Up to 7 days prior to the start of the class you can cancel with a full refund or reschedule for the same class from the list of available upcoming dates.
From 6 days prior to 48 hours prior to the start of the class there are no refunds, but you can reschedule the same class from the list of available upcoming dates.
Less than 48 hours prior to the start of the class there are no refunds or opportunities to reschedule without a new registration fee.
If Perfect Image cancels the class for any reason participants can receive a full refund or choose to reschedule for a comparable upcoming class.
Questions?
Email: Taylor@perfectimagecamera.com
Call: 717-397-3019